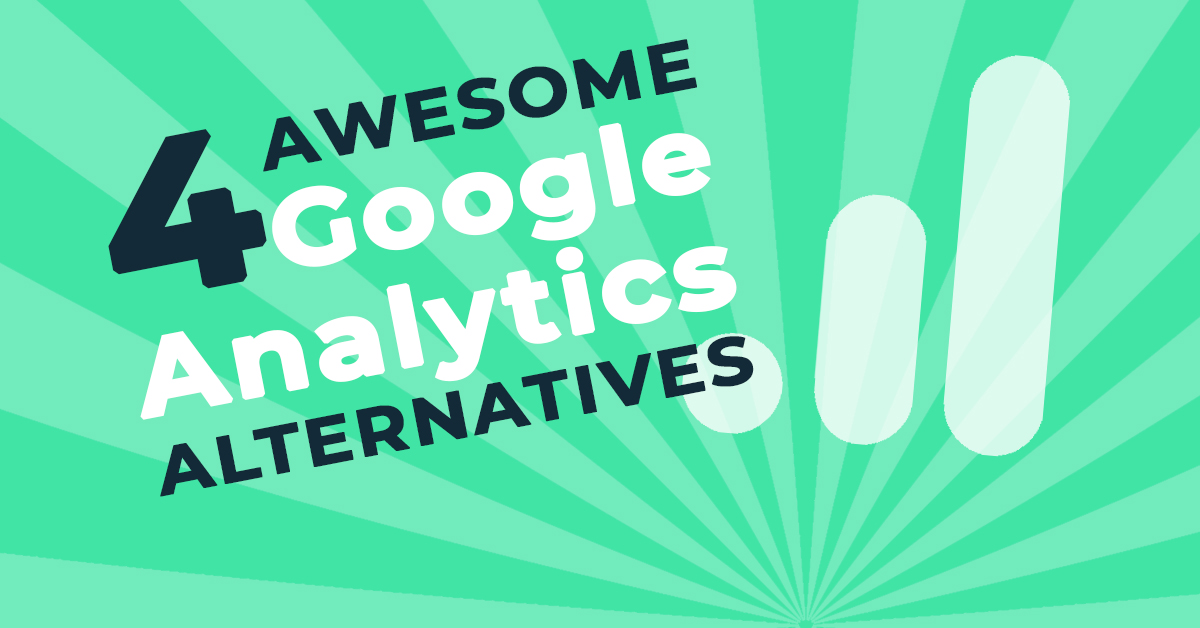 4 Awesome Google Analytics Alternatives - Track Your Business with Quality Insights
4 Awesome Google Analytics Alternatives - Track Your Business with Quality Insights
For a variety of reasons, some business owners do not like using Google Analytics to track their company's quality insights. Maybe you don't find it user friendly, maybe it's overwhelming, maybe you don't like how it displays your data, or maybe you don't think it collects enough insights about your company's audience. There are a number of Google Analytics alternatives that can help you to analyze your insights, so you can make legit decisions based on your audience.
One sweet alternative to Google Analytics is Matomo. One of Matomo's key features is that there is a free open source option. This is beneficial to you as a business owner because you can test the platform out and see how you like it before deciding if it is worthwhile to your business for you to get the pro version of it (or if you even need it). Matomo can be installed simply through a plug-in which serves as an extra benefit for busy business owners. Alternatively, you can setup an instance of Matomo on your server for tracking multiple websites in one place.
Next up is Quantcast. Quantcast is beneficial to businesses as it gives them data to track audience insights. This data includes extensive information on the demographics of users including, gender, income, age, and more. It also allows you to see what your users' browsing and shopping interests are, which can benefit your business by giving you insight into how to tailor your business to fit those interests. It should be noted that tracking audience insights may not be as important to some businesses as it is to others. As such, it is always important to critically reflect on the differences between the platforms and make an informed decision based on what will benefit your business the most.
Visit Analytics is another alternative option to Google Analytics. It is a word press analytics plug in. This is beneficial for companies that are word press specific. Visit Analytics is a perfect option to benefit your business if you are looking for a more simplistic platform that comes at a competitive price. If your business does not require extensive data to be collected and you just need basic insights, Visit Analytics is beneficial from a cost-effectiveness standpoint. Again to reiterate, it is important to reflect on which platform will benefit your business the most based on your business' specific needs.
Finally, Monster Insights is another alternative platform to Google Analytics. Monster Insights can benefit your business if you wish to use Google Analytics for the collection of the data but wish for it to be displayed inside of your WordPress dashboard with a more user-friendly layout. From a cost perspective, Monster Insights is beneficial to your business as it too offers a free version, so that companies can try before they buy!
That's it for my Google Analytics alternatives! Check the video below and subscribe!
One more thing! If you are an entrepreneur who could benefit from a group of like-minded entrepreneurs to bounce ideas off , then you need to check this out! Quit figuring things out for yourself! Other people have been there and will help you succeed! You don't want to pass this one up...can you really afford to? Check it here!