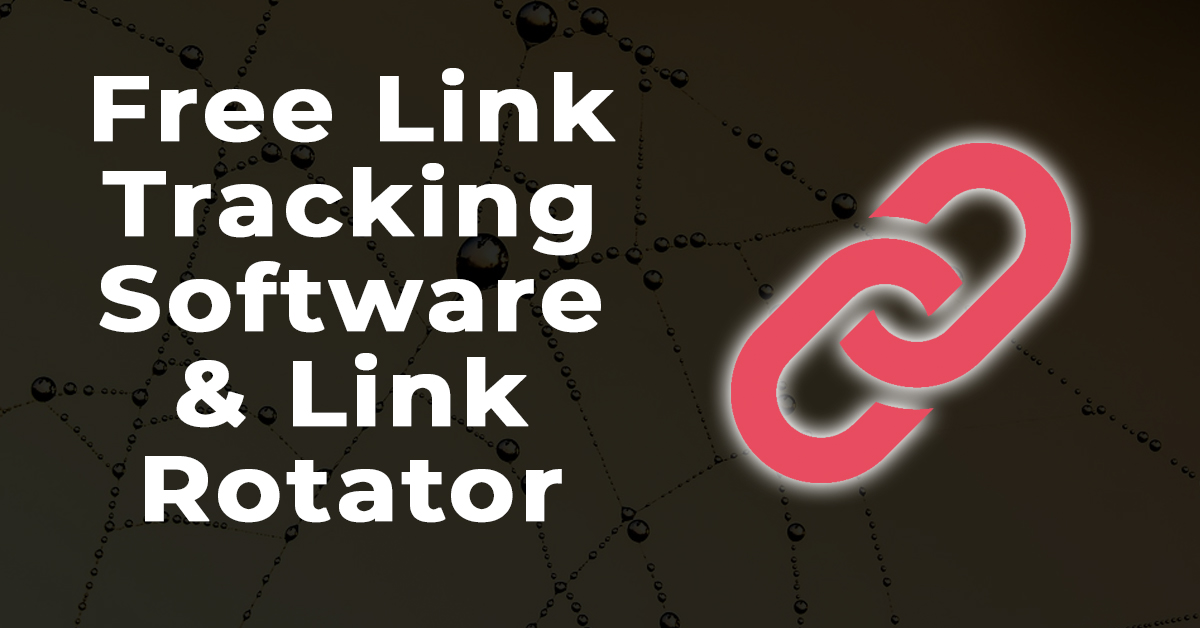 Free Link Tracking Software & Link Rotator
Free Link Tracking Software & Link Rotator
Know the effectiveness of your marketing efforts!
Have you ever looked at your analytics software and noticed a spike of traffic coming from somewhere, but you didn't know where? Or perhaps you saw a bunch of emails hit your inbox from landing page signups, but you didn't know what was responsible for that. Or perhaps you have a couple of landing pages that are for the same product, but you don't have them in a split test per se. For these situations, Linkly may be a very valid option. Linkly is a link shortener and link tracking software with some great capabilities.
Now I have my own personal copy of Polr, which requires installation on a server somewhere, but Polr doesn't have link rotation and isn't a link tracking software. Polr is very basic. However, Linkly offers what is called link rotation. Link rotation is where incoming users aren't just directed to a single domain, but rather they are redirected to multiple, in an even manner. So, user-A visits the shortened Linkly link and gets sent to website-A. However, when user-B clicks the link, they are sent to website-B. Then user-C would get sent to website-A, and so on.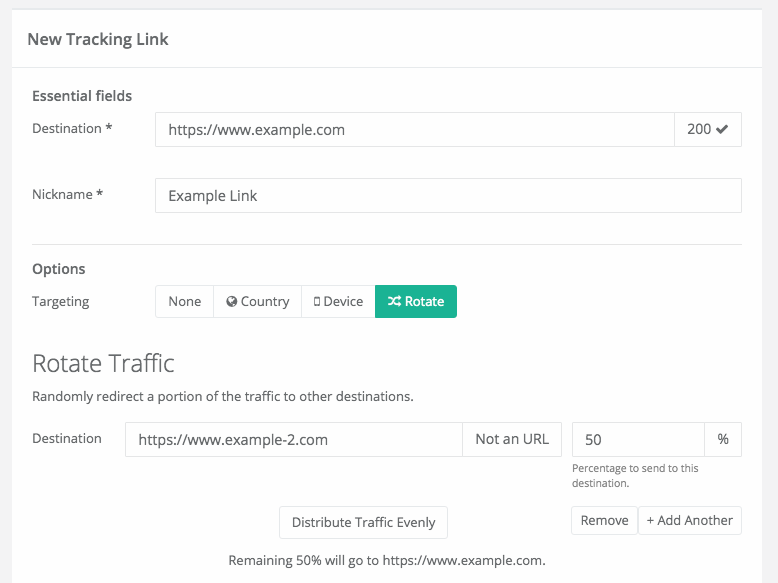 In itself, this isn't very useful, but Linkly also offers a way to track which users are converting on your offers. So, you can place a simple pixel code in the body of your thank you page. Once this is in place, after Linkly sends a user to the landing page, it can track fi the person made it to the thank you page also. After a few hundred clicks, you will start to see which page is getting a better conversion rate.
Additionally, you can add more than two links to send the user to and you can control the percentage of traffic each link get. This is great, when you want to send most of your traffic to what works and only some of your traffic to what's not so certain. In this case, you would send 75% of your traffic to the trusted landing page, for instance. Then you could send 25% to the new page. Once you have substantial results, you can calculate the difference yourself. This will show you which one is converting higher and you can then either move into further testing or swap out your page.
So, for these purposes, Linkly comes in very handy, even though I only use it for link rotation split testing on campaigns. I do this mostly because I want to keep my Linkly portal clean, to be honest. You could easily use it as your primary link shortener.
A Link Tracking Software With Integrations!
In addition to the great features that I have already mentioned, Linkly also has some other sweet features. First off, it integrates with Zapier, which was a mandatory requirement I was looking for in a link rotator. You can also use a custom domain, they have IP exclusion options, and an API for integration. Inside of each links settings, you can target countries, use link-level custom domains, insert tracking scripts (such as: Google Analytics, Google Ads, Google Tag Manager, and Facebook), and you can add Google UTM tags. There are even options to block bots and spiders from accessing your site.
For link tracking software, I highly recommend Linkly. You can check them out here!
BTW, here is the video version of this post:
Now go and grow YOUR Legacy!
~ Joshua