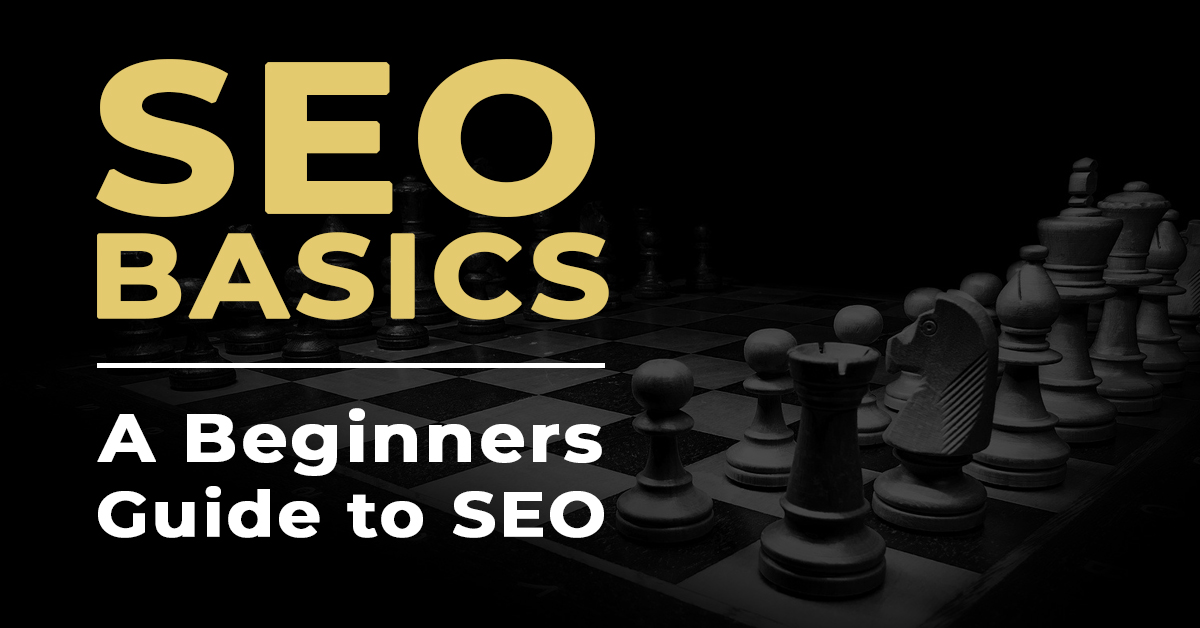 SEO Basics for Entrepreneurs - A Beginners Guide to SEO
SEO Basics for Entrepreneurs - A Beginners Guide to SEO
Being an entrepreneur with a new website can be daunting, when you start to take a look at your SEO. It can seem like the deck is stacked against you and on top of all that, most entrepreneurs have no idea about how to rank their sites in search engines.
I remember those days! It was just after the Panda/Penguin updates and I was very scared of a penalty and not sure what to do in order to get traction. It wasn't until a couple of years later that I started really getting a firm grasp on the nature of SEO. So, this guide is the SEO basics for entrepreneurs, to get started in the right direction. How I wish I had a beginners guide to SEO when I was getting started!
On-Site / Off-Site
Okay, so the first huge mistake that I see entrepreneurs making with their SEO is that they don't understand the difference between on-site and off-site SEO, as well as why it's relevant.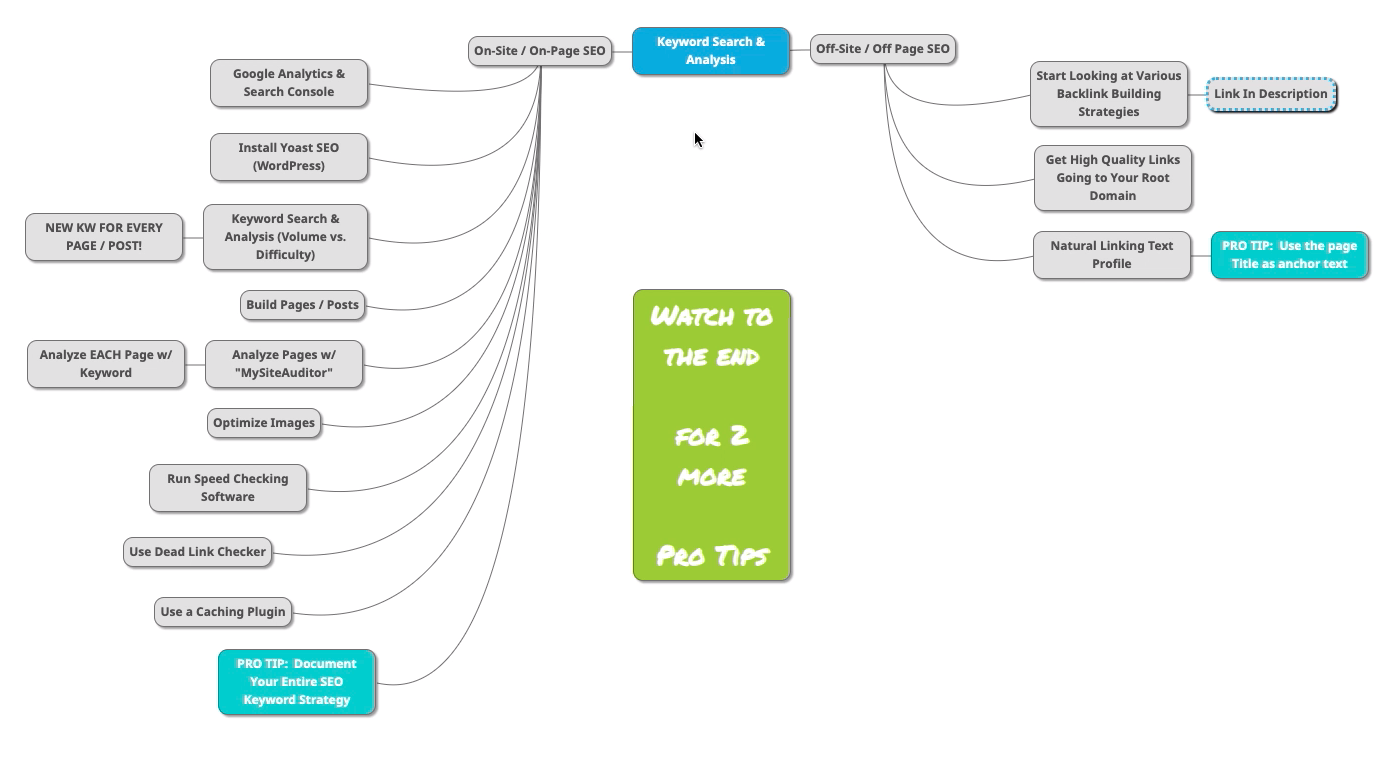 In short, on-site SEO is pertaining to the SEO metrics on your own site. Then, off-site SEO is pertaining to the SEO metrics off of your website, but that are connected to your website.
The reason that it is important to know this is that your onsite is the foundation of your off-site SEO. If you don't have an on-site strategy and you don't know what keywords/keyphrases you are targeting on a given page, then you can't have a solid backlink strategy. Backlinks are the links that point to your website.
So, in this, I am going to focus heavily on your on-site SEO strategy, because it is so critical to get this right. However, I will still touch on the off-site strategy.
Keyword Research
Keyword research! Talk about your SEO basics! Keyword research is the very beginning of your SEO journey. Therefore, you should take a deep dive into keywords related to your niche. If you have a laundry list of keywords, you won't have an issue finding good ones to target.
In the SEO world, there are a lot of great keyword tools that you can use. But a lot of them require you to amputate your own leg and send it in for payment... About 4 years ago, I ran across a great tool that doesn't cost an arm and a leg and it is actually very effective. Now, it does cost, but not $100-$200 per month, in fact it's about 1/6th the price of "the other guys." However, you can actually try this tool for free.
To get started with this tool, search a keyword below. Seriously...give it a shot!
So, now that you have tried it, you will better understand this next part.
When you ran your search, it came back with a few metrics. The ones you want to look at are Search Volume and Keyword Difficulty. You want to find keywords that have a higher volume, but a lower difficulty. Think of these as openings in the market or an open window or opportunity.
You want to accumulate a list of 350-1000 keywords and try to get about 33%-50% of them under a difficulty of 30-35. Then maybe about 15%-20% of them with a difficulty under 18-20. This will allow you to target some easier keywords in the beginning, so your site gets some traction as you are still building your domain authority. More on that later.

Once you have these, you can begin to plan your pages. Keep in mind that you should only target a given keyword on one post or page. So, don't target the same keyword twice.
On-Site Software
Okay, let's talk some tech, some SEO tech, that is. I am going to assume that you are using WordPress. One of the first plugins that you want to install is Yoast SEO. This will allow you to check your on-page SEO for each post and page. It will also automate some other technical SEO issues, such as building your sitemaps. Be sure to go through the setup for Yoast after you install it.

Next, you want to setup Google Analytics and Google Search Console, then put your Analytics tracking code into the site. At this point, I recommend that you go with Google Tag Manager to set this up. It may be slightly more difficult in the beginning, but we are trending in a direction where it may be necessary. Do yourself the favor of future-proofing your site now, so your metrics aren't being disrupted later.
After installing your Google Analytics tracker and confirming your site with Search Console, you want to look at software related to your images. Images can slow a site down drastically, so keeping file sizes low is crucial. To do this, you can use Resize Image After Upload by @ShortPixel to set a maximum image width and height. I recommend around 800-1000px max, depending on what it's being used for. Then once a user loads an image, it will be converted to the smaller size. You can always turn it off temporarily to load a large image, such as a banner image on your home page. Using this plugin will also help with preserve server consumption.
Another image plugin you should consider installing is WebP Express. This will serve up Google's WebP image format, which will also decrease load times. Between these two plugins, your images sizes and formats should be set.
Finally, I would recommend installing a caching plugin, such as WP Super Cache. This will allow WordPress to cache pages server-side and serve up the cached versions to visitors. This way, the server doesn't have to process the PHP on every page to serve up the site, which is advantageous. However, it can really be frustrating if you turn it on while making changes on your site. So, be sure to turn it off until you are ready to go live or whenever you are making changes.
Final On-Site Tests
Okay, enough tech, well sort of and hopefully. That depends on what these next two tests bring back. Keep in mind that SEO is actually quite technical! So, once you have all of your pages set and you think your on-site SEO is on point, it's time to run 3 final tests.
First, I recommend running a speed checking software. For this, I like Gtmetrix. This software will allow you to check your speed and return a laundry list of issues that you can work on fixing.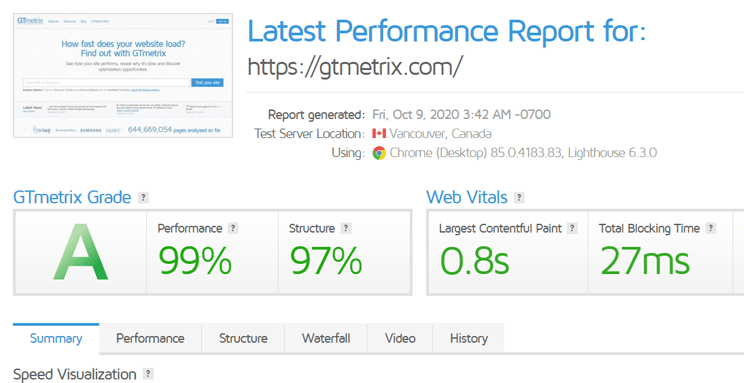 Second, I recommend Dead Link Checker. If your site has dead links, then it may cause issues with your SEO. So, give that a whirl, it only takes a couple of minutes.
Third (and most importantly), you'll want to run a test on every page that you are trying to rank for, using MySiteAuditor. This report is a bit more in depth than Yoast. Think of Yoast as a guide and MySiteAuditor as a more wholistic analysis.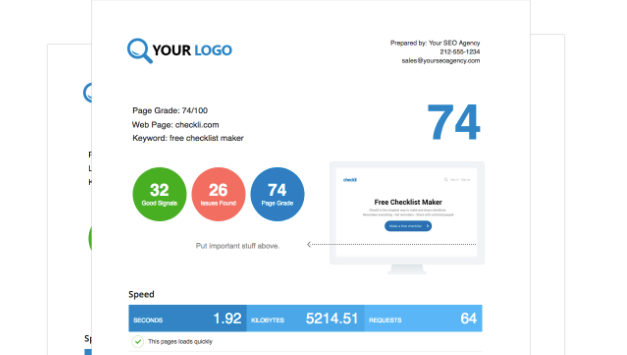 Off-Site
So, that's it for your on-site SEO. Congrats! Now that you have that squared away, you can move on to bigger things. Off-site SEO is the meat and potatoes of any SEO strategy and this is where the rubber meets the road.
Let's start by discussing domain authority. You want to start building domain authority, so that Google recognizes you as trusted and relevant. There is a strong urge for entrepreneurs to build their SEO by buying up a bunch of spammy links. I would suggest not doing this, because it could legitimately get you penalized by Google.
At the same time, you really do need links. Links move the Google needle. So, for getting those, I recommend you take a look at Brian Dean's page on Backlinko for various methods of building links. This list is exhaustive! There are over 20,000 words on this page, so check that out.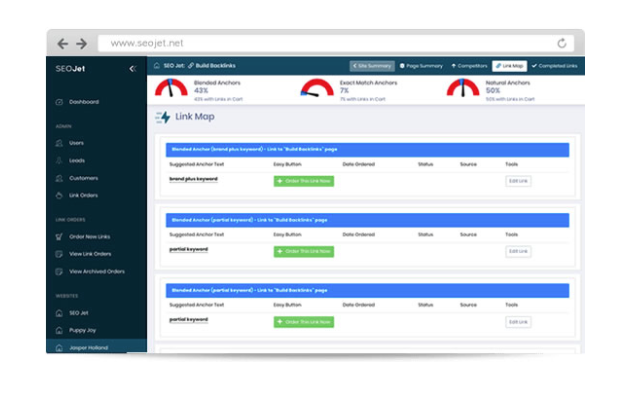 Next, you want to pay attention to the anchor text profile of your backlink profile. Adam White, founder of SEOJet, researched the top ranking sites in Google for thousands of sites and basically reverse engineered the influence that anchor text has in ranking sites on Google. You can even purchase high-quality links through the SEOJet platform. So, with this software, you can get a "road map" of what anchor texts you need to "fit the bill" of a top ranking site. Couple that with good on-site SEO and quality backlinks and your SEO success is practically guaranteed.
Tracking Results & SEO Tools
One last thing. The tool that you used earlier to analyze keywords; I recommend that you get an annual subscription of that. At the time of this writing, it's only about $350 per year and it is the most crucial piece of your SEO game. If you plan to pay for any software, this one should be your first choice.
You can do much more than analyze keywords. You can analyze your site, competitor sites, search competitor backlinks, monitor your own site and how well you are ranking in the SERPs… It really is an excellent SEO software. CLICK HERE to try it out or search in the box below:
So, before you go, check out one other thing…
Have you ever felt like you are spinning your tires as an entrepreneur?
Well, I am a part of this entrepreneur roundtable where we have proven systems that make money and we can bounce ideas off of each other, get support, and hear what's working in a variety of niches.
If you are tired of "going it alone" and would like some like-minded people to glean from, you should check this out.
They're recruiting for more people to join, so check it out...you owe it to yourself.
CLICK HERE – Entrepreneur Roundtable
Finally, check out the video version of this post: