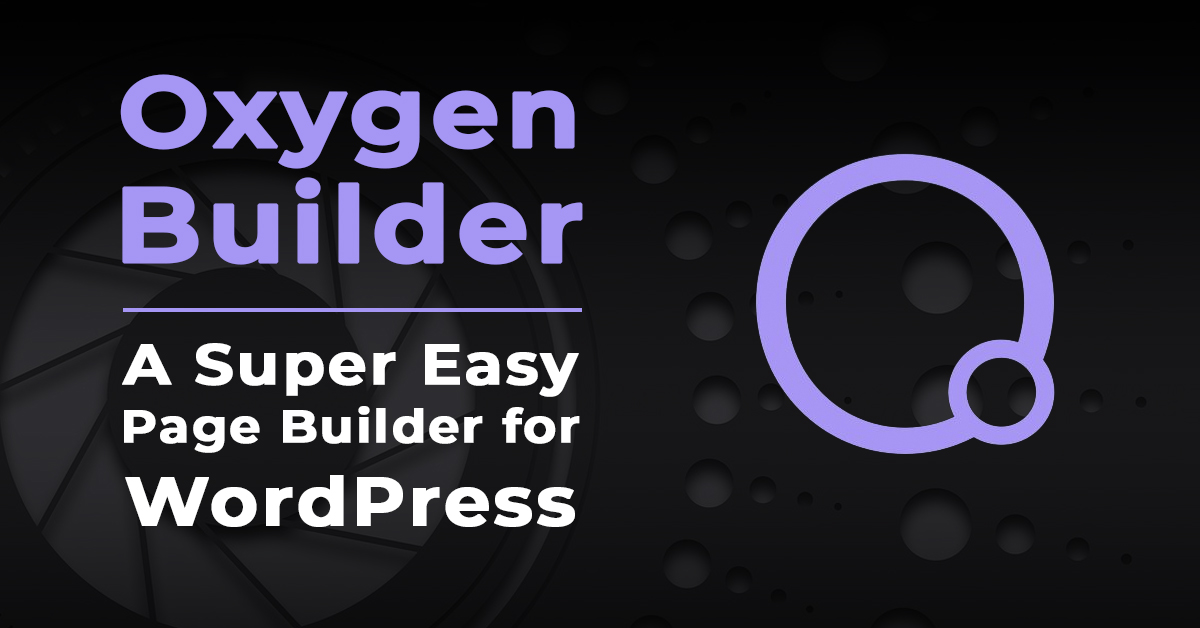 Oxygen Builder - Super Easy Page Builder for WordPress
Oxygen Builder - Super Easy Page Builder for WordPress
I remember when I was first starting out and I had some coding experience, but I was scared to death of using WordPress, because I didn't want to get to a place where I couldn't fix a client's site, because I didn't know the code (BTW, just outsource if you ever get to that point). Despite the fact that I know my way around WordPress much better than I did in those days, I still prefer to not get into the traditional theme files. Then a few of years ago, I ran across a great WordPress page builder, more of a site builder or theme builder really. It's called Oxygen Builder.
Hey, are you looking to track your SEO metrics? Check this:
So, OxygenBuilder allows you to build your themes in a very different way. For much of it, you can build your site with a drag-and-drop experience. At the same time, there are options to code aspects of the site when needed. It really is the best balance I have seen between the coding world and the drag-and-drop world and the interface is slick!
There are really too many benefits to cover in an article, so I made a super easy video to walk you through this super easy page builder for WordPress! I know you will love OxygenBuilder.
Also, I wanted to tell you about an exclusive entrepreneur roundtable that I am a part of. Imagine having a group of other likeminded people who you can give and get ideas from and grow your businesses together! That's exactly what this is...